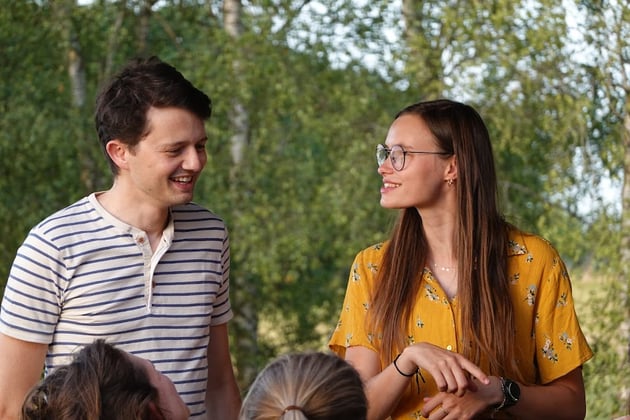 Our purpose
We are committed to achieve results for our clients and are driven to have a positive impact on our society.
As a thought leader in various sectors and services we raise the bar by developing, promoting and supporting breakthrough innovations.
We do this by creating a space where extraordinary people (= our colleagues, clients and partners) can achieve extraordinary results. Through autonomous teams we engage our passions and talents.
In line with the above we build relationships between people and organisations and collaborate in networks that tap into the power of diversity and collective focus.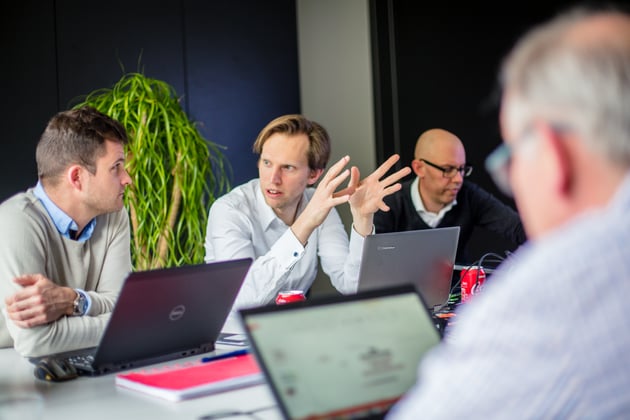 Our approach
At Möbius we pride ourselves on our consulting approach. We seek to gain a deep understanding of your organisation, its values and purpose. Our methodology might look familiar – the guts we show and the shoulder to shoulder connection we build is far from it.
Shoulder to shoulder
We stand shoulder to shoulder, with our colleagues and with our clients. Together we create solutions to achieve common goals. We develop fans of talent and stimulate individual competencies in performant teams.
Guts
We bring innovation and creativity to everything we do. We question what seems obvious. We applaud initiative on each level and encourage everyone to take on ownership.
Perseverance
We passionately take on any challenge. We put theory into practice, words into deeds. Testing, adapting and moving on invigorated, driven to make progress. We never give up until we succeed.
Touchdown
We turn your challenges into ours. We want to achieve results with impact. We delve into the very core of the challenge, take a solution oriented approach and keep the goal in mind.
Meet our team
We work with you, shoulder to shoulder, every step of the journey. We've developed a team of extraordinary people, that enjoy working together and love what they do.
Join our team
To realise our purpose, we need extraordinary people who want to build bridges with us and contribute to society. Join us!