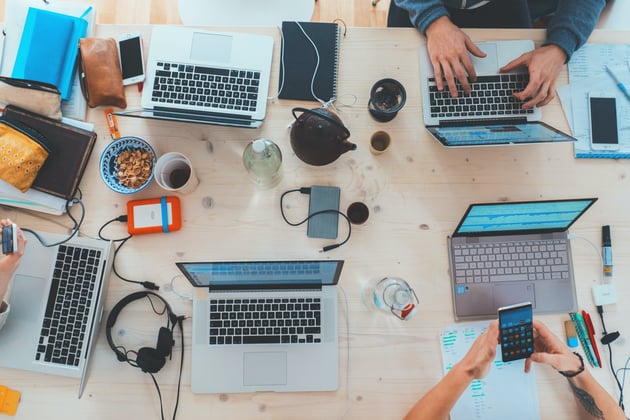 New channels for growth
Digital transformation is about more than technology. Transformation is about going in a new direction. A new way because the current way of working can no longer keep up with the speed of change in our society and the expectations of your customers.

We have extensive experience in guiding organisations through their digital transformation. A more efficient and effective internal operation resulting in a better customer experience is paramount.
Your challenges, our expertise
Digital strategy
A changing context, a strategic challenge or a new policy: Möbius guides you in both designing and implementing your digital strategy.
Digital services
Digitally, you are available 24/7. In addition, digital transformation makes it possible to digitise and automate processes, freeing up time to focus more on substantive and personal guidance.
In this way, you are close by and digital.
Analytics
As Tim Berners-Lee, inventor of the World Wide Web said: "Data is a precious thing and will last longer than the systems themselves.". We can't deny anymore that with data we can do wonderful things. Collecting data allows you to store and analyse important information about your existing and potential citizens or customers.
Our happy customers
"Like many companies, we face the challenge of digital transformation. Möbius helped us to look at our operation through the eyes of the customer. That was an enrichment for us. The customer journeys and personas are still our guide today to important choices in this process." - Olivier Lambert, Director General Cevora
Read all our success stories
Contact our experts
We help to address the most urgent business needs and challenges. Our consultants focus on straight impact and maximum efficiency.