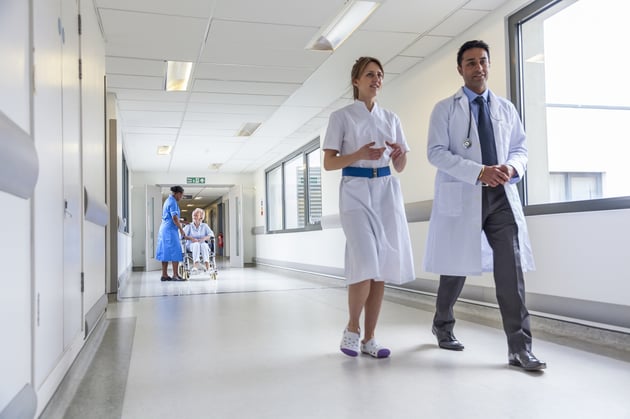 Improve care, reduce costs
The big challenge for hospitals is to realise (better) care whilst reducing costs. The pressure on funding is constantly increasing, while the demand for quality care is growing. This is partly due to higher patient expectations, new treatment options and changes in the patient population.
Professionalisation, a focus on efficiency, valorisation of technology, the development of sustainable collaborations and network structures are necessary.
Your challenge, our expertise
Our happy customers
"A unique pharmacy made possible through collection of ideas and the expectations of the players at the CHR Mons-Hainaut as a whole."
Marie-Eve Vryghem and Pierre Sourdeau, Pharmacists-in-chief CHR Mons-Hainaut
View all success stories
Contact our experts
We help to address the most urgent business challenges with our flexible approach. Our consultants focus on straight impact and maximum efficiency in co-creation with you.