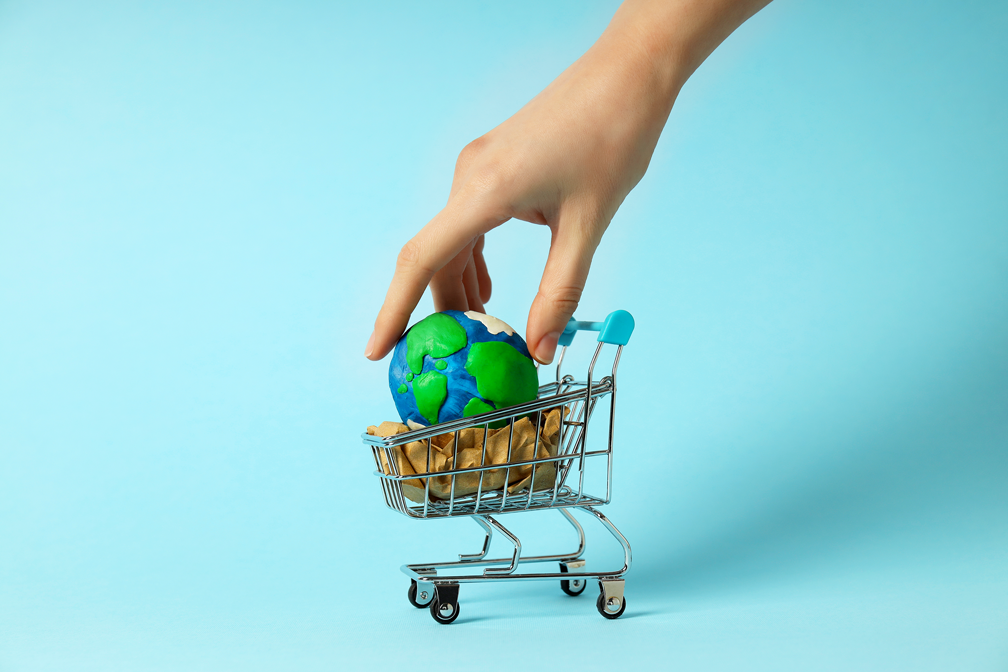 We help you bring the circular economy to life in your organisation and in doing so prepare you for the future.
Analyse the circular opportunities and challenges for your company, region or city
It is essential to set substantiated priorities within the wide circular economy concept that suit you – your company DNA, the socio-economic fabric of your region or city. We offer insights into the way in which the circular economy can add value, specifically for you.
Circular scan for regions, cities and municipalities
We gather and analyse data about added value, emissions, material and waste flows, employment, social employment, etc. Using these data analyses, we help you to identify focus areas.

For those sectors, value chains or products identified as high potential, we map the technological, legislative/political and marketable trends which your circular economy activities can speed up or slow down.

A powerful visual report allows you to share the findings of the circular scan with a wide audience of stakeholders, both within and outside your organisation.
Circular trends analysis and materiality for businesses
Using a materiality analysis we check which sustainability aspects are most relevant ('material') for your company and stakeholders. In this way, your focus and resources target the matters of most importance. It becomes clear where the materials footprint is greatest. And where opportunities lie to create positive value using circular products or services.

We analyse the consumer trends ('what are my customers looking for next'), the technological evolutions, the changes in the economic and political landscape, and forthcoming legislation that can affect your transformation towards more circular business operations.
Build a distinct circular strategy, define ambitious circular targets and translate them into a roadmap and concrete projects
We help you to sharpen your circular vision, connect measurable objectives and translate them into an action plan and concrete pilot projects. We do this together with all employees concerned and relevant stakeholders, and take account of the latest developments in European, federal and regional legislation.

A circular strategy must be brought to life. So we help you to develop a good effective governance structure that can roll out the action plan and keep those employees and stakeholders on board.
Explore and implement circular business models
We help you to identify new opportunities to do business in the circular economy, however large or small.
Generating ideas: We offer companies, start-ups, customisation companies, etc. inspiration on circular economy and help them to discover how to move forward in a concrete manner.

Shaping & testing: We guide companies and entrepreneurs making the switch to a circular business model. We develop a strong value proposition ('what's in it' for the customer) and calculate the profit model of the circular solution.

Piloting & scaling: We help circular entrepreneurs to put their ideas into practice, for example, by designing a system for collection and (reverse) logistics (in line with obligations as part of Extended Producer Responsibility), by creating a roadmap for circular product design, by identifying financing or collaboration opportunities, etc.
Establish collaboration links and learn together with peers about circular solutions within your value chain
Collaboration is one of the key factors in achieving a circular economy. Do you want to facilitate this in your own region or network? We help you to bring ideas, material flows or circular activists together.
We develop an ecosystem based on a particular flow or value chain (e.g. food or construction) or a particular challenge (e.g. circular purchasing). We create a burning platform, bring a wide variety of stakeholders together and chart their evolving needs and challenges.

We help in establishing the proper physical and digital places for the co-creation of circular solutions.

We take stakeholders to a higher level and offer support in the (joint) design and launch of circular experiments.
Measure your circular economy achievements and report them
We develop the supporting tools that you need to regularly monitor how well your organisation, region or city is doing in the transition from linear to circular solutions.

We conduct a life cycle analysis (LCA) of your products and determine the energy and material consumption and the environmental emissions throughout the whole life cycle, i.e. extraction of the required materials, production, transport, use and end of life.

We help you report on your circular economy achievements according to the requirements in the Corporate Sustainability Reporting Directive (CSRD – ESRS E5 Resource use and circular economy).
Need support in tackling your sustainability challenges?
We help to address the most urgent business challenges with our flexible approach. Our consultants focus on straight impact and maximum efficiency in co-creation with you.