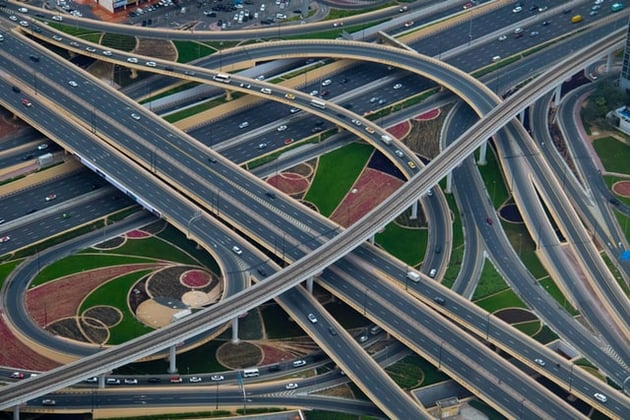 We guide you towards an agile and efficient supply chain.
Supply Chain Management is crucial to the success of many companies. In both business-to-business and business-to-consumer markets, customers expect perfect services and real-time information.
Costs and cash must be kept under control. Supply Chains need to become even more robust. Pressure on planning and logistics increases.
New technologies allow to thoroughly revise the way of working in Supply Chain. An end-to-end approach is the only way to remain competitive.
Your challenges, our expertise
Supply Chain strategy & design
We help you find the trade-off between service, costs and cash for each product or customer segment. We support the redesign of your Supply Chain footprint and build with you the most suitable organisation.
Inventory efficiency improvement
Companies are under constant pressure to reduce inventories and improve service. We help to build the right metrics and manage inventory efficiently.
Logistics optimisation
We design the distribution network that reaches your service, cost and emission targets. We support the improvement of warehousing and logistics operations.
Supply Chain Analytics
We help you turn data into actionable insights for your Supply Chain. We guide your team to build the analytics skills it needs for the future.
Integrated Business Planning
A reliable process for Sales & Operations Planning makes all parties in the value chain work together to reach your company's targets. We offer a tailored improvement approach considering the specifics of your business.
Supply & Demand planning
Our experts help your staff to build reliable and efficient planning and forecasting, through training, mentoring process design, tool selection and change management.
Our happy customers
"By providing support all along the way, Möbius has enabled our teams to gradually increase their skills and professionalise our processes in a sustainable way." - Stéphane Moillic, Supply Chain Director B2C Engie
Read all our success stories
Contact our experts
We help to address the most urgent business needs and challenges. Our consultants focus on straight impact and maximum efficiency.