Our approach
In order to achieve the best possible result, as your business consultant, we emphasise a rigorous and qualitative execution of our projects. At Möbius we want to implement solutions in close collaboration with you.
Read more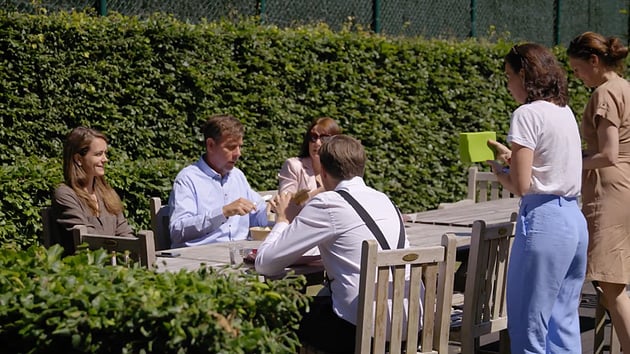 Trüvius
Möbius contributes to society by building bridges between organisations and people to deliver extraordinary results. To enable this, we packaged our people-related practice, know-how and network in a single brand 'Trüvius'.
About us
Möbius was created more than 25 years ago and since then it's changed a lot, like you. We've expanded to the Netherlands & France and we've developed some new expertises. We know that what got us here won't make us succesful tomorrow.
Our happy customers
Multiple hospitals, public institutions and private companies entrust their future to us. We're proud to let our results speak for us.
View all success stories
Some of our satisfied customers




Insights
We like to inspire you with our insights stemming from 25 years of experience in various sectors.
Upcoming events
Join our events to gain valuable insights, practical tips, and the opportunity to connect with experienced professionals and industry experts.
Why Möbius?
We are profoundly different, offering sustainable solutions and living by our core values.
Shoulder to shoulder
We stand shoulder to shoulder, with our colleagues and with our clients. Together we create solutions to achieve common goals. We develop talent and stimulate individual competencies in performant teams.
Guts
We bring innovation and creativity to everything we do. We question what seems obvious. We applaud initiative on each level and encourage everyone to take on ownership.
Perseverance
We passionately take on any challenge. We put theory into practice, words into deeds. Testing, adapting and moving on invigorated, driven to make progress. We never give up until we succeed.
Touchdown
We turn your challenges into ours. We want to achieve results with impact. We delve into the very core of the challenge, take a solution oriented approach and keep the goal in mind.
Join our team
Let this year be the year to take the best step in your career. With a core team of more than 100 Möbians we'll build bridges and develop breakthrough innovation together.
Contact us
Contact us today to get more information about what we can do for your business.
Get the insights you'll actually want to read
🌐 Trends & innovations
Stay ahead of the curve in your industry with the latest insights and actionable tips.
📣 Success stories
Discover how organisations like yours have conquered their challenges.