Why collaborate?
Working in a team is not an obvious thing to do.
Innovative organisations create a context in which people work together smoothly. There is no such thing as a free lunch. Working in a team is not an obvious thing to do. The science is clear: developing teams requires adequate support and focus.
Perhaps you want to inspire your management team? Organise a successful team meeting or seminar? Leverage the diversity of different stakeholders? Than you're at the right address here.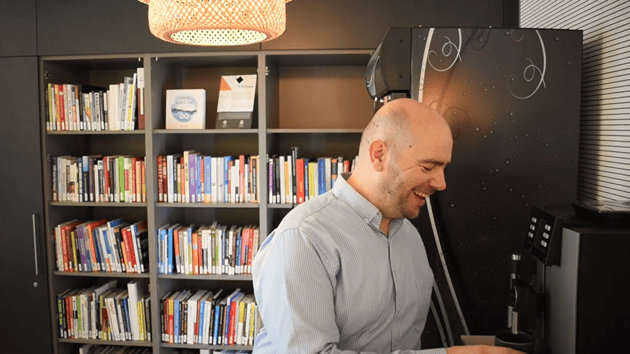 Our vision
Trüvius uses proven methods to build high-performing teams. These include Lencioni's team model and Tuckman's maturity levels to make your teams perform even better.
Trüvius facilitates your meetings and turns them into a unique, inspiring and effective experiences. Through creative working methods, we host and engage small as well as very large groups to achieve tangible, intangible, collective and individual results.
Facilitating (citizen) participation processes
Participation is an important lever in the creation of (public) added value. Governments, citizens, entrepreneurs, knowledge institutions, civil society, customers, etc. help shape society, services or products. We take on the role of director, facilitator, project leader, architect, process supervisor, coach or expert.
Hosting your meetings & events
Whether it is a board meeting, an important gathering with various stakeholders, a strategic workshop or a three-day conference. You want to change your approach and make a difference. We make the difference with a qualitative concept, hosting and the facilitation on your initiative.
Optimising your meeting practices
It's being said that "the best meeting is no meeting". Nevertheless, meetings are important and are becoming more so every day. Can you imagine meetings that give people energy, that help them move forward , that use clear decision-making processes, and that keep getting shorter…
Developing your teams
'Teams don't work' unless you are willing to invest in the team's development. We coach and train your teams and systematically increase the ownership of team members in order to continuously stimulate and improve teamwork.
Here's how we do it
Our results speak for themselves in these cases where we outline what we've done shoulder to shoulder with our clients.
View all success stories
Join our team
Are you someone who wants to make organisations more people-friendly? Do you believe that people truly matter? Come join us!
Contact us
If you're wondering how we can make your organisation more people-friendly with our tools and expertise, we'd love to chat with you!