Why keep on developing ourselves?
Successful organisations systematically increase the autonomy of their collaborators. Personal leadership is a necessary condition.
The good news? Leadership skills can be developed. The bad news? A traditional classroom approach does not work.
Trüvius has a network of certified coaches and trainers who, together with their clients, give shape to powerful personal development journeys and interventions.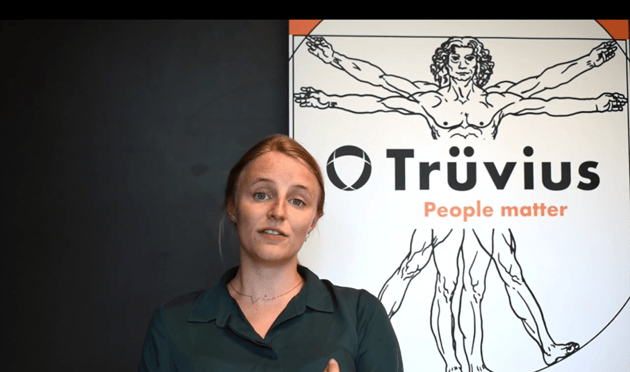 Our vision
A focus on increasing ownership of the personal development journey.

An approach centered on the realisation of developmental goals, with the necessary adjustments when needed.

A learning context in which workplace learning is key.

Developmental journeys that take into account the relational aspect of leadership skills and, when useful, also approach personal development from a team perspective.
Leadership growth programme
Did you know that ...
With Trüvius we have developed an extensive range of leadership development programmes

We've already taken over 1000 executives on a leadership programme

Participants are enthusiastic about our approach and give it an average score of 4 out of 5
Coaching journey
Our coaches work in compliance with the standards defined by the ICF (International Coach Federation).
They will support you or your collaborators in (typically around five) one-on-one sessions during a four month period in accomplishing your ambitions.
Personal development journey
When we start working with a team or group of people to further strengthen their leadership skills, we create a tailor-made program consisting of various possible components such as inspiration modules, coaching, group coaching, peer learning, supervision, online modules, online coaching, mentoring, work labs, et cetera.
The learning organisation
Based on our experience, we act as a valuable sounding board and help delineate the learning capacity of your organisation. For this task, our consulting, organisational and project management skills come in handy.
Here's how we do it
Our results speak for themselves in these cases where we outline what we've done shoulder to shoulder with our clients.
View all success stories
Join our team
Are you someone who wants to make organisations more people-friendly? Do you believe that people truly matter? Come join us!
Contact us
If you're wondering how we can make your organisation more people-friendly with our tools and expertise, we'd love to chat with you!